Description
【All about Wine & Cheese】Afternoon Break
- Cut-off Date: Every Friday (5 PM)
- Self-Pickup/Delivery Date: Next Wednesday after cut-off date 
- Self-pickup at our office by appointment (Near Central MTR Station)
- Free-delivery for all 【All about Wine & Cheese】Package
AntoninRodet Bougogne Blanc Chardonnay 2018 X1
AntoninRodet Bougogne Rouge Pinot Noir 2018 X1 
PremiumMild Gouda (~150g) X1
Farmer'sTruffle Gouda (~150g) X1
Antonin Rodet Bougogne Blanc Chardonnay 2018
- Organic Practice
Region: Bourgogne, France

Grape Varieties: 100% Chardonnay 
Alcohol: 13%

Vinification: 

Pneumatic pressing and static settling at cold temperature during 24 hours. Fermentation in stainless-steel vats at controlled temperature (between 18 and 20°C) to preserve the fruit. Bottling after 6 months aging on lees in stainless-steel tanks.

Tasting Notes:
Generous mouth with flavours of very ripe fruits, supported by a good minerality. Great length on the palate.
Antonin Rodet Bougogne Rouge Pinot Noir 2018
- Organic Practice


Region: Bourgogne , France
Grape Varieties: 100% Pinot Noir
Alcohol: 13%
 
Vinification:
Partial ageing in oak barrels of 1 to 3 wines during 6 months in order to supple and round tannins.
 
Tasting Notes:

A round and delicious wine, with a good tannic structure and a great aromatic persistence.
Premium Mild Gouda

Type:(Semi-) Hard Cheese 
Milk:Pasteurisedcow's milk 
Origin:The Netherlands 
Cheese Master's Notes:
Premium Mild Gouda Gouda cheese comes fromworld-famous cheese market of Gouda from the Netherlands is appreciated forit's easiness to eat and the incredible flavour! This young cheese is mild intaste and creamy and suited for any occasion, whether cubed for a snack, slicedfor a sandwich or melted on pasta dish.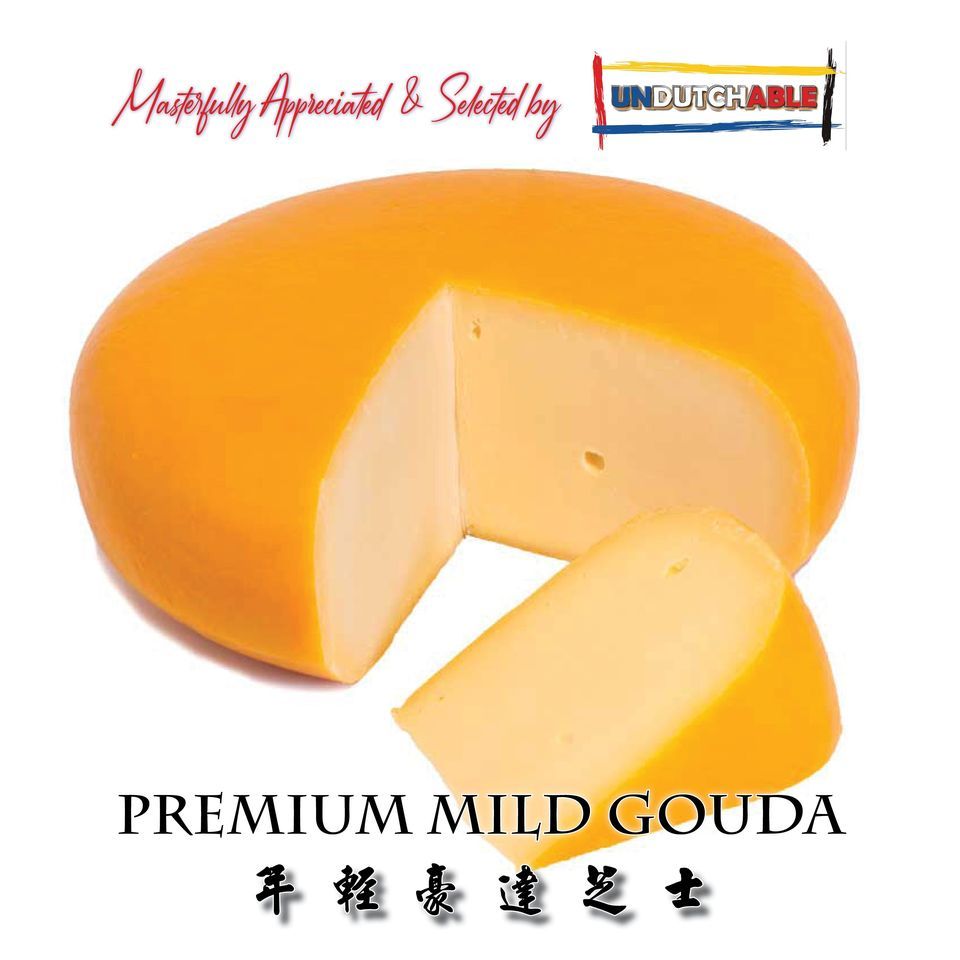 Farmer's Truffle Gouda

Type: semi-hard cheese 
Milk: thermised cow's milk 
Origin:The Netherlands
Cheese Master's Notes:
Most luxurious of cheeses, this Gouda withblack truffle is aromatic, smooth and creamy. Fall in love with this"Diamond of the earth" Cheese.